85% was co-financed by the ERDF
The CASCADE project (CoaStal and marine waters integrated monitoring systems for ecosystems protection and management) was co-financed by the Interreg Italy-Croatia 2014-2020 strategic program.
The main goal of the CASCADE project is to assess the quality of marine coastal ecosystems in order to restore the habitats of endangered species and provide support for integrated management.
Project involves cooperation between Italian and Croatian regions/counties, regional development agencies, scientific institutes and two ministries from Italy and Croatia which are included as associated partners.
For the next 3 years, the project team from the Laboratory for Plankton and Shell Toxicity and the Laboratory for Chemical Oceanography and Sedimentology will work on monitoring, gathering knowledge about habitat and ecosystem biodiversity  in the field of project cooperation (Adriatic Sea). It will participate in the establishment of new, as well as the improvement, of existing coastal systems for monitoring and management of coastal and open water ecosystems.
The project includes 11 Pilot areas:
P1 – lagoon Grado and Marano and Gulf of Trieste;
P2 – coastal belt of the Italian region Emilia-Romagna;
P3 – marine protected area Torre Guaceto (natural reef), Punta della Contessa, Melendugno in the Italian region of Puglia;
P4 – mouth of the Neretva river;
P5 – coastal zone of the Italian region of Veneto;
P6 – mouth of the river Miljašić Jaruga;
P7 – coastal belt of the Italian region of Molise;
P8 – northeastern part of the Adriatic Sea in Croatia;
P9 – mouth of the river Cetina;
P10 – Torre del Cerrano and Pineto Marine Park on the Abruzzo coast;
P11 – Coastal zone of the Italian Marche region.
Joint actions will assess and protect coastal and marine biodiversity and establish restoration actions. The pilot area of ​​the Institute of Oceanography and Fisheries (IOR) within the EU CASCADE project is the mouth of the Neretva River.
At the mouth of the Neretva River (P4 pilot area), the IOR  team members will sample sediment, shells and seawater, depending on the type of matrix, they will analyze various parameters such as salinity, oxygen concentrations, heavy metals and nutrients, with the aim of establishing an optimal system of observation of coastal and open waters.
Head of project activities within the Institute of Oceanography and Fisheries: dr.sc. Ivana Ujević
Budget of the Institute of Oceanography and Fisheries: € 465,886.00

FONDAZIONE CENTRO EURO-MEDITERRANEO SUI CAMBIAMENTI CLIMATICI

RUĐER BOŠKOVIĆ INSTITUTE, CENTER FOR SEA RESEARCH


AGENZIA REGIONALE PER LA PROTEZIONE DELL'AMBIENTE DEL FRIULI VENEZIA GIULIA (ARPA FVG)

UNIVERSITÀ IUAV DI VENEZIA

ALMA MATER STUDIORUM UNIVERSITÀ DI BOLOGNA

AGENZIA REGIONALE PREVENZIONE AMBIENTE ENERGIA EMILIA ROMAGNA (ARPAE)

DELTA 2000 – SOCIETA' CONSORTILE A R.L.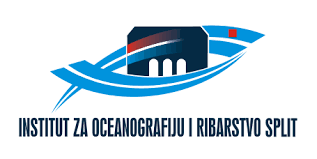 INSTITUTE OF OCEANOGRAPHY AND FISHERIES
Šetalište I. Meštrovića 63, 21000 Split
www.izor.hr

ADRIATIC EDUCATIONAL AND RESEARCH CENTER FOR RESPONSE TO SUDDEN SEA POLLUTION – ATRAC


UNIVERSITÀ DEGLI STUDI DEL MOLISE


PUBLIC INSTITUTION FOR MANAGEMENT OF PROTECTED PARTS OF NATURE IN THE AREA OF SPLIT-DALMATIA COUNTY "SEA AND KARST"

CONSORZIO DI GESTIONE DI TORRE GUACETO